Location-Based Advertising
Reach potential customers that are near your business.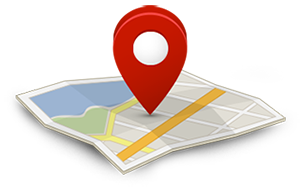 Advertising has changed and it's even more of a challenge to reach customers with your brand. At Studio 2, we are now able to send advertisements to the one thing your client is guaranteed to be looking at throughout the day; their mobile device. We don't just offer mobile advertising; we offer a means of better knowing your customers.
With our Location Based Marketing services we can assist you in learning more about your customers; where your customers are, who they are and how to better serve your ads to them. With our Bullseye² Services that include GeoTargeting and IP-Target marketing methods, we are able to target potential customers in the exact location of your choosing. We can also target the location of your competitors, allowing your potential clients to learn about you.
GeoTargeting
With access to hyper accurate GeoFencing, GeoRetargeting and GeoAudiences via billions of location-aware data points. Our GeoTargeting capabilities enable you to deepen your engagement with mobile consumers and serve the right ad to the right person at the right time and place.
Leverages opt-in location data to target specific mobile users
Based on actual location history and data
Targeted campaigns can go live in a matter of hours
Consumers see ads that are relevant and more engaging and advertisers can reach their true target audience to drive store traffic.
Methods of Geotargeting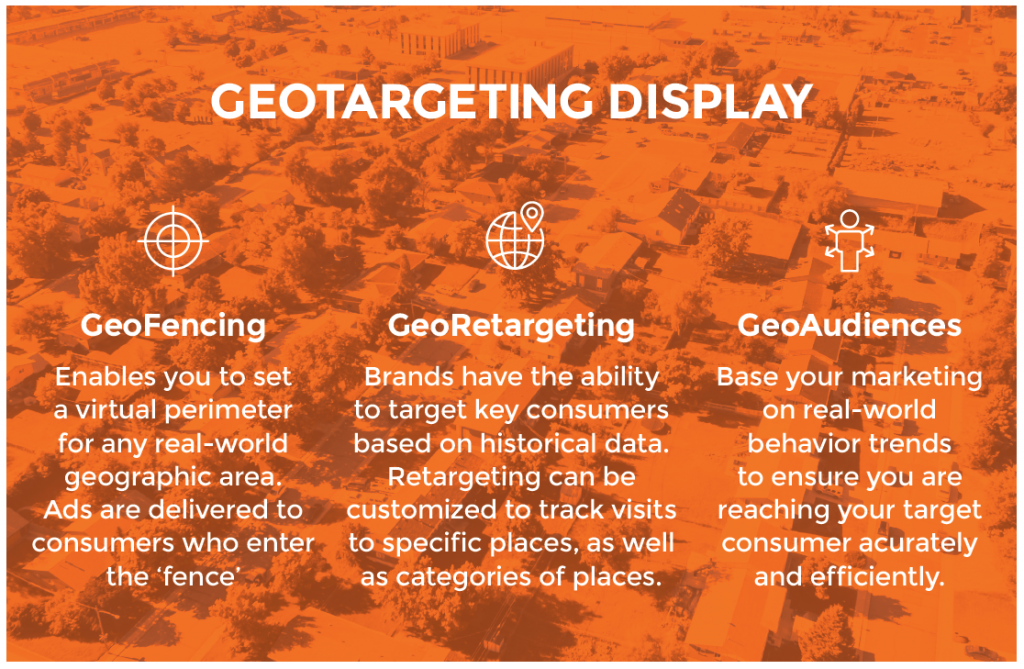 We can improve your marketing efforts by adding IP Targeting – direct household address online targeting. IP Targeting takes the traditional direct mail strategy and delivers a message in the form of a banner or video ads on websites or within apps. Consider the benefit of serving your ads to an entire trade show, convention, hotel, college campus, shopping center, or neighborhood. We can target by geography, demographic, context, and behavior.
Then, after a customer has clicked on your banner ad or video, there are a variety of metrics you can benefit from. You'll know how many times they visited your landing page, whether they downloaded anything from your site, or if they made a purchase from your site because of your ad.
How IP Targeting Works
According to the Interactive Advertising Bureau (IAB), IP targeting is messaging delivered to a user's geographic location as determined by his or her Internet Protocol (IP) address. Every device connected to the internet has an IP address associated with it.
As marketers, we use this targeting technique to deliver specific messages based on a user's location. It works by using a technology of matching IP addresses to a list of names and street addresses and then displaying your digital ad only to those people on websites they visit across the internet.