Studio 2 Advertising is now Studio 2 Creatives – a full-service agency providing graphic design, branding, web design, development, and marketing for local and national companies across the US.
 We are located near Pittsburgh, PA
We know the importance of great design, and how essential an effective brand image or website can be toward business growth. We focus our creativity on professional websites, graphic design, and digital marketing while ensuring our experience delivers results to your business. Over the years, we have worked with many successful companies – helping them define their brand and online presence.
OUR MARKETING EXPERTISE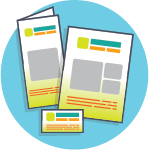 Print Design
From logos to brochures, direct mail and billboards, we have the creative in-house talent to develop powerful imagery for all of your marketing needs. Whether you're in need of a flyer or a full product catalog, our designers are ready for the challenge!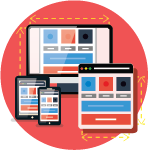 Web Design
We develop fully responsive websites that are mobile friendly and SEO optimized. From concept to completion, our web designers produce stunning websites that are desktop, tablet and mobile accessible, ensuring you get the most reach out of your site.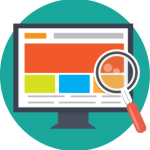 CMS
Better known as Content Management System, CMS allows the client to be able to edit their own site with new pictures, content, videos, etc. without having to know complex coding. Once we've developed the core of the site in WordPress, we provide login access and training so that clients can be in control of their site content.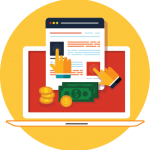 SEO and SEM Marketing
Our Google-certified analyst researches the best keywords and phrases to help optimize your site to its full potential. We can even take that a step further with Search Engine Marketing (SEM) and Pay-Per-Click advertising through Google and Social Media alike to help you get the most out of your advertising dollars and gain quality leads.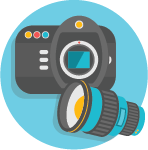 Digital Production
In need of a radio spot or tv commercial? We develop the scripts, storyboard the action, film in widescreen HD quality, shoot high-resolution photography, construct the final audio and video production in-house and deliver final production to the tv or radio station of your choosing.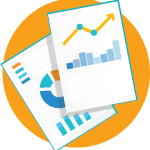 Content Creation
Developing the ideal message that targets your audience is what we are all about. We tailor each marketing piece with carefully crafted content that not only adheres to brand requirements, but also produces tangible results.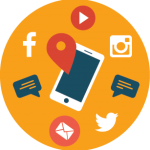 Social Media Management
Having a website is just one piece of the puzzle. In today's world, the power of social media can bring rising star power to any business large or small. We have the knowledge and experience to set up all of your social media venues, provide training, and even manage them for you.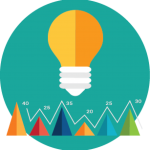 Strategy & Planning
We strategize each project to find the right ingredients to make your brand stand out from the rest. Then we plan the project so we can deliver working results on time and within budget.
We thrive on creating powerful marketing and engaging digital products that grow businesses.
With nearly 50 years of experience - We've covered a lot of ground.